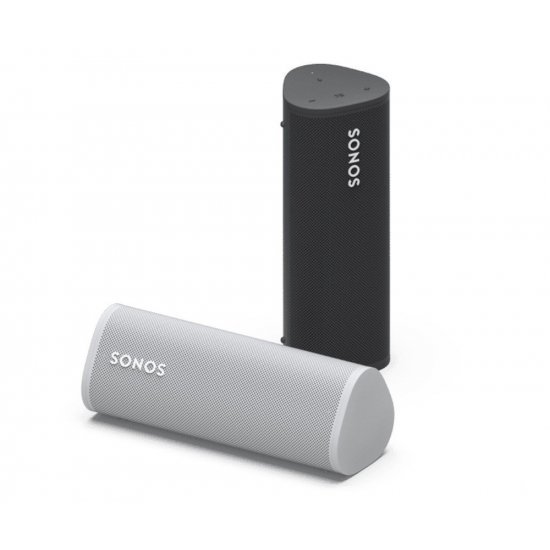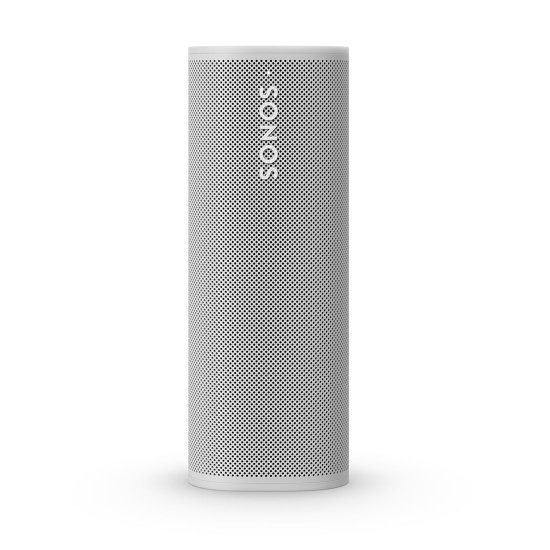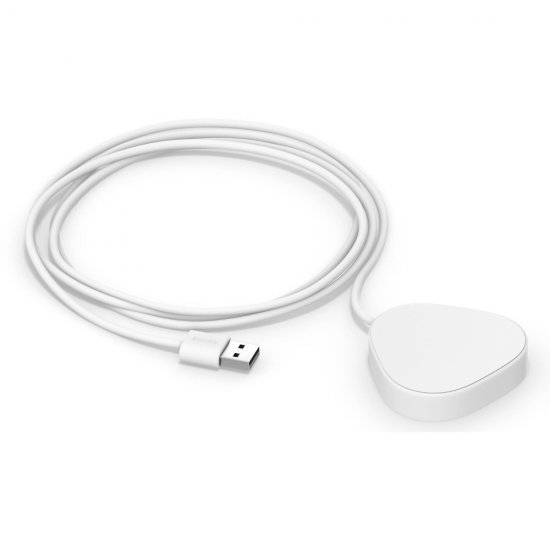 -25 %




Nešiojama kolonėlė su WiFi, Bluetooth, Apple AirPlay 2
2 Class-H digital amplifiers perfectly tuned to the drivers and speaker's unique acoustic architecture.
One tweeter creates a crisp high-frequency response.
One mid-woofer ensures faithful playback of mid-range frequencies and maximises low-end output.
Far-field microphone array uses advanced beamforming, and multi-channel echo cancellation enables quick voice assistant activation and automatic Trueplay™ tuning.
Use the Sonos app to adjust bass, treble, and loudness.
IP rating
IP67 waterproof and dustproof (Can be submerged in three feet of water for up to 30 minutes.)
Dimensions - H x W x D
6.61 x 2.44 x 2.36 inches
(168 x 62 x 60 mm)
Colours
Shadow Black, Lunar White
Finish
Matte
Buttons
Play/Pause:
Press the play/pause button once to play, pause, or wake from sleep.
Skip/Replay:
Press the play/pause button twice to skip a track and three times to replay the previous track.
Volume:
Press the + button to increase the volume. Hold to ramp up volume. Press the – button to decrease the volume. Hold to ramp down the volume.
Microphone:
Press the microphone button to turn the microphones on and off. Press and hold to activate your voice assistant with push-to-talk whilst connected to WiFi.
Power:
Press the power button to sleep or power on. Press and hold for one second to connect to Bluetooth. Press and hold for five seconds to power off.
Status LEDs
LED above the logo displays the speaker's connection, indicates when the volume is muted, and signals errors. LED on the top cap indicates when the microphones are active. LED towards the bottom of the product indicates power and charge status.
Privacy
The microphone status LED is hardwired so you always know when the microphones are active.
Weight
0.95 lb (0.43 kg)
USB Port
USB-C 15W, 5V/3A
Battery
18Wh battery provides up to 10 hours of continuous playback on a single charge.
Charging
Charge with the included USB-C cable and any 5V/1.5A or 2.1A USB power adapter, a Qi-certified wireless charger, or the custom-designed Sonos Wireless Charger (sold separately).
WiFi
Connects to WiFi network with any 802.11a/b/g/n/ac 2.4 or 5 GHz broadcast-capable router.
Bluetooth
Bluetooth 5.0 supports audio streaming from your Bluetooth-enabled smartphone, tablet, computer, or other device.
Apple AirPlay 2
Works with AirPlay 2 on Apple devices iOS 11.4 and higher.
Voice
Works with Amazon Alexa and Google Assistant.
Operating Temperature
41°F to 95°F (5°C to 35°C)
Sonos Roam belaidė garso kolonėlė
Prieinamumas:

Sandėlyje

Modelis:

Sonos Roam

Mato vnt.:

vnt.

Sonos