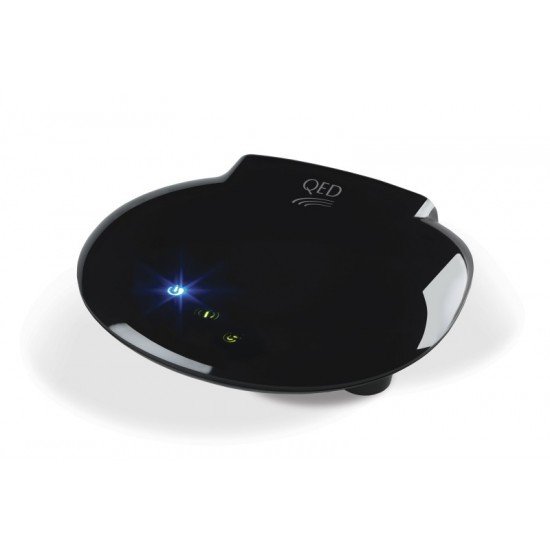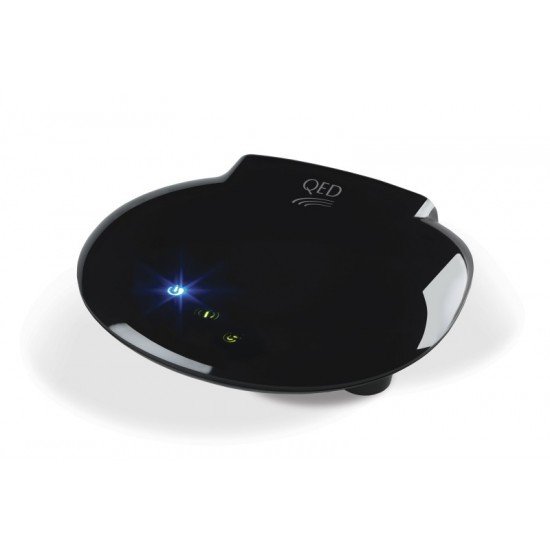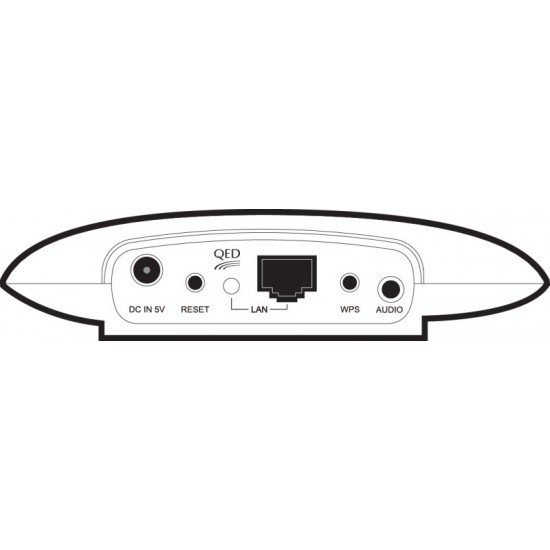 -34 %



HI-FI NETWORK MUSIC STREAMER
uPlay Stream is an affordable, wireless, network music streamer that allows you to stream all your electronically stored music to your existing Hi-Fi. Control your music collection from the comfort of your armchair using the free uPlay App. uPlay allows you to stream standard mp3s, and for the true music enthusiasts, is compatible with super quality 24bit/96kHz files.
WHY CHOOSE THE UPLAY STREAM?
uPlay Stream allows you to enjoy your high quality music by streaming it wirelessly from your devices to your Hi-fi or A/V system. However, unlike other music streamers on the market today, the amazingly affordable uPlay Stream is very small and compact.

How? Because the QED design team literally 'thought outside the box'. Conventional hi-fi network streamers are large, with expensive casework, knobs, buttons and exotic displays, all of which are completely unnecessary (dare we say 'obsolete?') in today's 'Smartphone' age.

The great value uPlay Stream utilises the outstanding display of your Smartphone, tablet or other electronic device to enable you to enjoy true Hi-Fi network music streaming.

As well as playing MP3 files, uPlay Stream Hi-fi Network Music Streamer is also designed for enthusiasts who want to access higher quality music stored electronically on their tablet, mobile device, computer or network storage. uPlay Stream is compatible with the high quality music files up to and including 24bit/96kHz (CD music files are 16bit/44kHz.).

uPlay Stream is completely controlled via free to download iOS and Android Apps.

Up to 8 uPlay Streams can be configured together for a multi-room audio system in up to eight separate rooms; a quick and easy way to enjoy amazing sound throughout your home. uPlay Stream combines ease of use, high quality hi-fi performance and great value.
FEATURES AND BENEFITS
Bring together your digital music collection and your audio system

Browse and stream uncompressed high resolution digital music

Compatible with wi-fi or ethernet

Plays music from Mobile devices, Network Storage devices and Cloud storage

Set-up and control using dedicated app for Apple iOS or Android

Multi-room capability with up to 8 x uPlay Streams

Compact and discreet design

Audio Formats Supported: MP3, AAC, WMA, WAV, FLAC, Apple Lossless

High Resolution 24-bit/96kHz Wolfson DAC

Analogue connection to Phono and 3.5mm jack

Comes with 3.5mm analogue cable and phono adapter
STREAM MUSIC WIRELESSLY TO YOUR AUDIO SYSTEM
UPLAY STREAM FAQ
1. CAN THE UPLAY STREAM BE CONNECTED VIA BOTH LAN & WIFI?

Yes, you can use uPlay Stream with both LAN (Ethernet connection) and Wifi. However, we recommend the use of a LAN connection whenever possible to ensure a fast and stable connection.

2. CAN I DIRECTLY CONNECT TO THE STREAMER FROM A MOBILE DEVICE WITHOUT THE NEED FOR A NETWORK?

No, you will need a network. The uPlay Stream allows you to stream content point to point from your device direct to the streamer (e.g. you can use the app to play iTunes playlists stored on your iPhone direct to the streamer) only if your device and the streamer are on the same network. It also allows you to use the same mobile device to send tracks stored in a third network location to the streamer.

3. WHAT DOES 24BIT/96KHZ COMPATIBLE MEAN?

The uPlay Stream uses a high quality Wolfson DAC (Digital to Analogue Converter) that enables playback of music files up to and including 24bit/96kHz. This is vastly superior to CD quality (16bit/44kHz) streaming based systems.

4. CAN I HAVE MULTIPLE STREAMERS AROUND THE HOME WITH INDIVIDUAL IDS?

Yes. Up to 8 uPlay Streams can be used in a multi-room configuration and all can be renamed. For example, they can be named 'living room', 'conservatory' or 'dining room'.

5. WHAT KIND OF FILES DOES THE UPLAY STREAM SUPPORT?

The uPay Stream receiver supports most popular audio formats including mp3, AAC, WAV, FLAC, Apple Lossless and WMA. However, DRM protected songs are not supported. A complete compatibility table with supported sampling rate and bit rate is available in the full user manual.

6. HOW DO I CONNECT THE STREAM TO MY HI-FI SYSTEM?

The Stream can be connected to a spare analogue input on your system via 3.5mm jack or phono sockets using the cables supplied with the product.

7. WHAT IS THE 'MULTI-ROOM' FUNCTION?

Up to eight uPlay Streams can be used together to provide a 'multi-room' configuration, with independent volume control in each room. If more smartphones or other devices are available, then each separate room can also enjoy independent music selection.

8. HOW MANY UPLAY STREAMS CAN I USE IN PARTY MODE DURING MULTI-ROOM PLAYBACK?

Due to network speed limitations, up to 8 uPlay Streams can be used at the same time on the same network. We would, however, recommend a maximum of only 6 when streaming high quality uncompressed or lossless tracks.

9. WHAT IS THE CLOUD MUSIC STORAGE FUNCTION?


Within the uPlay Stream app, you can directly access music or files stored on cloud music services. Two such services are provided by Drop BoxTM' and 'Sky DriveTM for example. Just press the settings tab on the uPlay Stream player home page and input the log-in details for your pre-registered cloud storage service under 'cloud setup'. The files can then be accessed through the browser page via the "cloud" icon at the top left of the page. Please note that, iTunes Match tracks stored on the iCloudcannot be streamed directly. You first need to download the tracks to your local device in order to play them. For more information about downloading songs from iTunes Match, please refer to:

10. CAN I USE MY UPLAY STREAM RECEIVER WITH OTHER MOBILE APPS OR PLAYER SOFTWARE?

Yes, you can use other DLNA/ UPnP compatible apps or software to stream music. For example the uplay Stream is compatible with Skifta (iOS + Android), Windows Media Player (PC), BubbleUPnP (Android) etc. However, the multi-room function is only available with the uPlay Stream App.

11. IF WE HAVE A FEW UPLAY STREAM RECEIVERS AT HOME CONNECTED TO THE SAME NETWORK, AND EACH OF OUR FAMILY MEMBERS HAS THEIR OWN IPHONE OR ANDROID PHONE, CAN WE STREAM MUSIC TO DIFFERENT UPLAY STREAM RECEIVERS USING DIFFERENT SMARTPHONES?

Of course you can! This product is specifically designed to work in this way. Multiple uPlay Streams can live on the same network and be controlled by the app on different devices. Each of your family members can stream music to their own uPlay Stream or group.
MANUAL & SUPPORT
For technical advice, downloads and further help, visit the manual and support page:
COMPATIBILITY
iPad™
iPad™ 2

iPad™ Air

iPad™ Mini

iPad™ Mini with Retina Display

Android & iPhone™ 5S, 5C, 5, 4, 4S,3 & 3S

Network Storage Device

DLNA Computers & Netbooks/Windows Media Player 7&8
QED uPlay Stream tinklo grotuvas
Prieinamumas:

Sandėlyje

Modelis:

QED uPlay Stream

Mato vnt.:

vnt.

QED