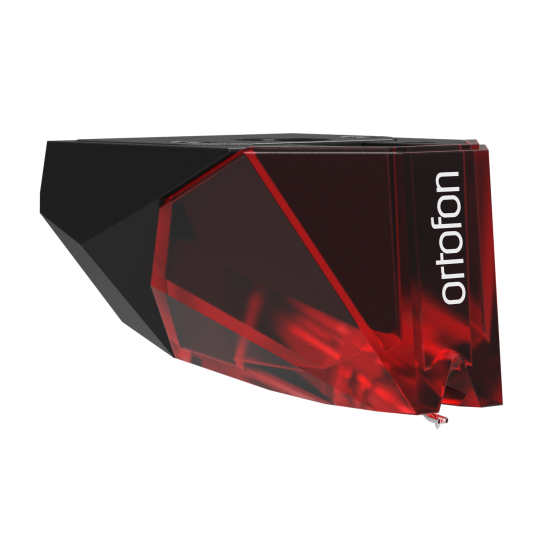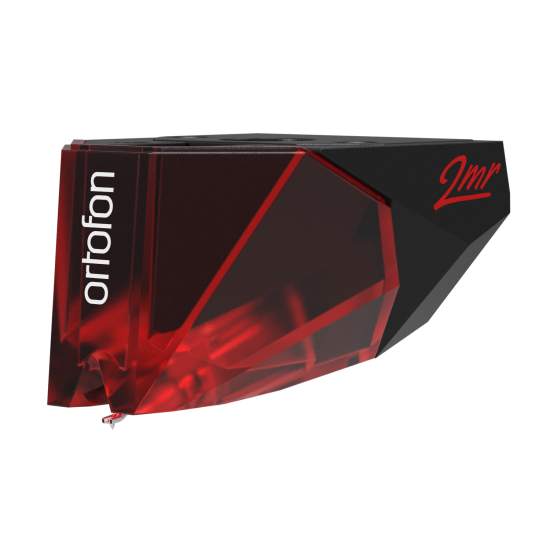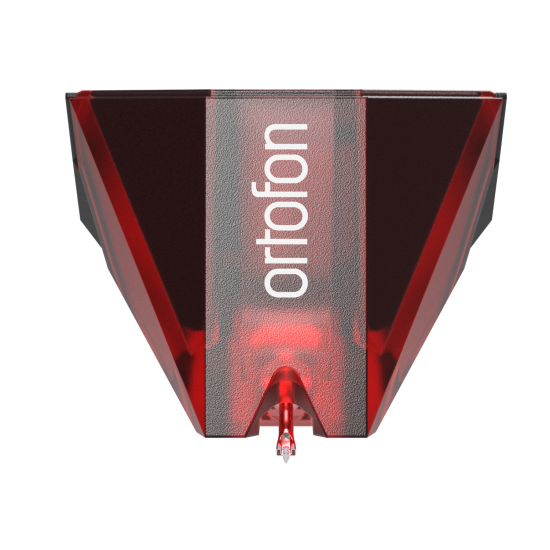 Naujiena



The NEW Ortofon 2MR Cartridges
The Ortofon 2MR systems feature, specially designed cartridge housings, is tailored for turntables and tonearms such as Rega or Dual with an adapter plate, meeting their low profile cartridge requirements. With the low-profile cartridge housing, they can be screwed directly under the tonearm without the need for modifications or spacers on the tonearm. This allows for quick and easy installation with just two screws.
Now you can really immerse yourself in the music even on turntables with lower-height tonearms - without any complicated modifications, simply with the new 2MR Red.
Remember the time when you fell in love with music? The 2MR Red will rekindle that flame and give music meaning again. From the moment the diamond-studded stylus hits the groove, you'll feel it instantly. The 2MR Red features Ortofon's very own invention, the Split Pole Pins, which provide sound reproduction so precise that only your heart can skip a beat. With the 2MR Red, you'll hear the music come to life. It's as if you're immersed in the music itself with one step. This is Ortofon's 2MR cartridge for hi-fi beginners. What a stunning entry point it is.
The Ortofon 2MR Red features an elliptical diamond and a high-performance four-coil generator with copper split pole pins, an increased output power of 5.5 mV and full compatibility with the Ortofon 2M series stylus inserts. Thus, it impresses with an optimised reproduction and offers a high degree of sonic precision in the entry-level segment.
The weight and size of the 2MR Red are designed to fit most turntables with a low tonearm height. In addition, the 2MR Red offers excellent compatibility with a wide range of playback systems and phono preamps.
Sound image – the 2MR/2M Red delivers an open, dynamic sound with a slight hint of warmth.
2MR Red Technical data
Cartridge specifications:
Cartridge type: MM (Moving Magnet)
Output voltage: 5,5mV at 1000Hz, 5cm/sec
Amplifier connection: Phono MM
Channel balance at 1 kHz: 1.5dB
Channel separation at 1kHz: 22dB
Channel separation at 15kHz: 15dB
Frequency response: 20-22.000Hz
Frequency response: 20-20,000Hz +3/-1dB
Sensing capability at 315Hz: 70µm at recommended tracking force
Stylus compliance: 18µm/mN
Recommended tonearm type: light and medium
Stylus grind: elliptical
Radius of cartridge tip: r/R 8/18µm
Tracking force range: 16-20mN (1.6-2.0g)
Recommended tracking force: 18mN (1.8g)
Scanning angle: 20 degrees
Internal impedance, DC resistance: 1.3kOhm
Internal inductance: 700mH
Recommended load resistance: 47kOhm
Recommended load capacitance: 150-300pF
Housing material: Hopelex
Height: 14mm
Weight, cartridge: 6g
Cartridge colour, housing/stylus: black/red
Replacement stylus: Stylus 2M Red/2M Silver
Upgrade stylus: Stylus 2M Blue, 2M Bronze, 2M Black, 2M Black LVB 250
Features:
With a height of only 14mm, optimised for low profile tonearms (e.g. Rega, Dual, etc.), no spacers, washers or turntable modifications are required
Quick and easy installation on tonearms with only two screws with standard half inch mounting
Stylus with elliptical diamond cut
Split-pole technology
Clean, detailed and lifelike sound
Easy upgrade via plug and play with Stylus 2M Blue, 2M Bronze, 2M Black and 2M Black LVB 250 possible
Ortofon 2MR Red patefono galvutė
Prieinamumas:

Teirautis

Modelis:

Ortofon 2MR Red

Ortofon