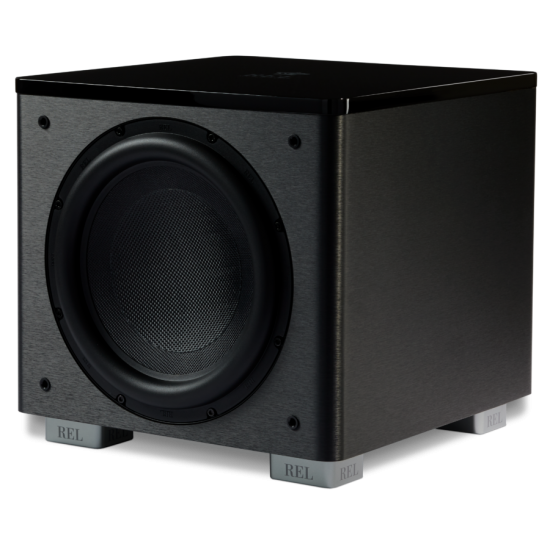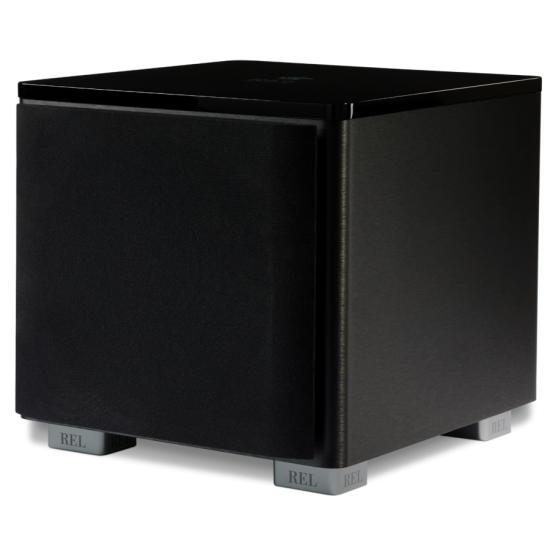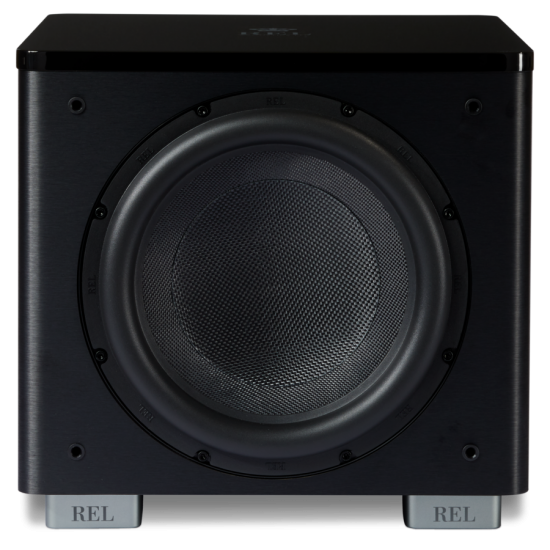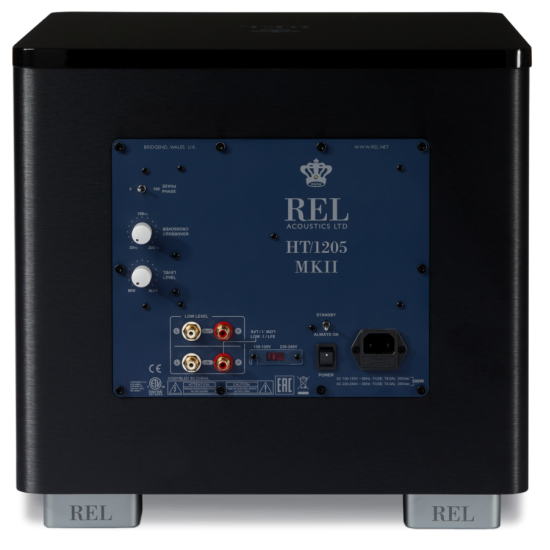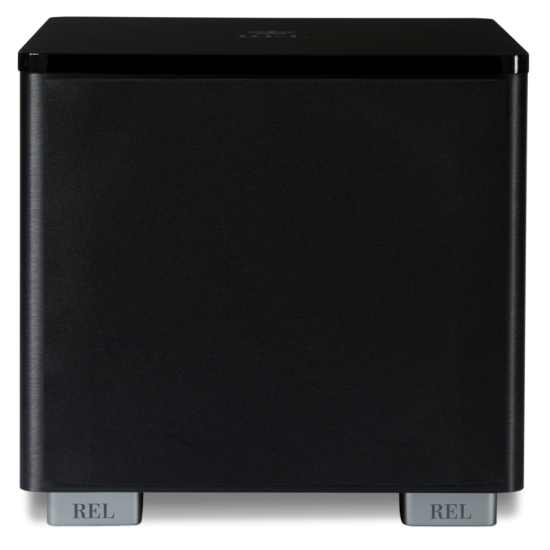 Naujiena





HT/1205 MKII
HT/1205 MKII establishes a new performance standard for affordable home theatre subwoofers. Avoiding electronic gimmickry in favor of properly balanced priorities; cabinets that are right-sized, solidly braced and beautifully finished. A sparkling new amp design that effortlessly delivers 500W into an all-new CarbonGlas™ 12" (300mm) driver. The sexy new black lacquer top plate has a subtle REL logo floating on top, while the expensively wrought black line-grained composite for the cabinet looks the business.
Specifications
Closed box, front-firing driver
ACTIVE DRIVER SIZE & MATERIAL
12 in., 300mm long-throw, CarbonGlas™ cone structure, inverted carbon fibre dust cap, steel chassis
PASSIVE RADIATOR SIZE & MATERIAL
NA
LOW FREQUENCY EXTENSION
-6dB at 22 Hz
INPUT CONNECTORS
Dual purpose Low Level stereo RCA or LFE RCA
OUTPUT CONNECTORS
Daisy Chain Low Level stereo RCA or LFE RCA
POWER OUTPUT
500 watts (RMS)
AMPLIFIER TYPE
NextGen5 Class D
WIRELESS CAPABILITY
HT Air Wireless (Optional), Zero Compression Single Large Scale Integrated Chip
DUAL PARAMETRIC FILTER
N/A
Protection System
FULLY ELECTRONIC SET SAFE
Yes
D.C. FAULT
Yes
OUTPUT SHORT
Yes
MAINS INPUT VOLTAGE
220-240 volts, 110-120 volts for certain markets
FUSES
4 Amp semi delay 230b, 4 Amp semi delay 115b operation
Dimensions
W X H X D
413mm x 387mm x 438mm
NET WEIGHT
19.6kg
FINISH
Horizontally Oriented Lined Grained Black Composite Cabinet, 15mm Top Plate, finished in 5 coats of Hand rubbed High Gloss Black Lacquer
Supplied Accessories
MAINS LEAD
Yes
NEUTRIK SPEAKON
NA
INTERCONNECT
No
USERS MANUAL
Yes
Wired For Sound: HT-Air
Wired for sound used to entail long runs of cable strewn across the floor. With our optional HT-Air™, great sound has become "un-wired." Wire has been replaced by a tiny transmitter and matching receiver that sends an incredibly fast 5.8Ghz wireless signal up to 60 feet with no digital compression. This affordable circuit includes the same LSIC chip that powers our state-of-the-art AirShip II, minus the expensive analogue-to-digital and digital-to-analogue (DAC) convertors. The HT-Air is perfect for the .1/LFE signals using RCA connectors that are HT/1205 MKII's primary mission.
REL HT/1205MKII bosinė kolonėlė
Prieinamumas:

Sandėlyje

Modelis:

REL HT/1205MKII

SKU:

vnt

Rel