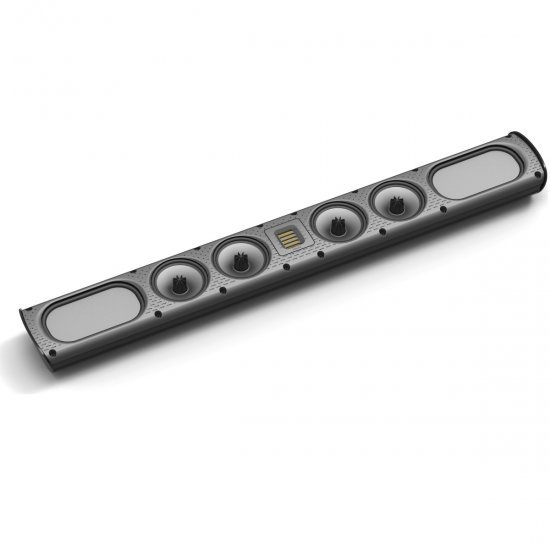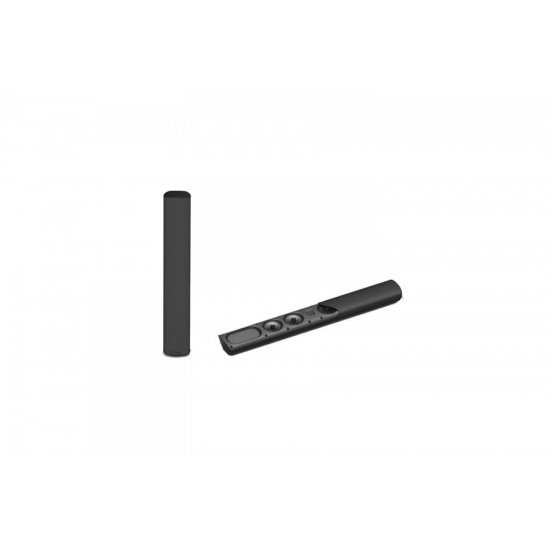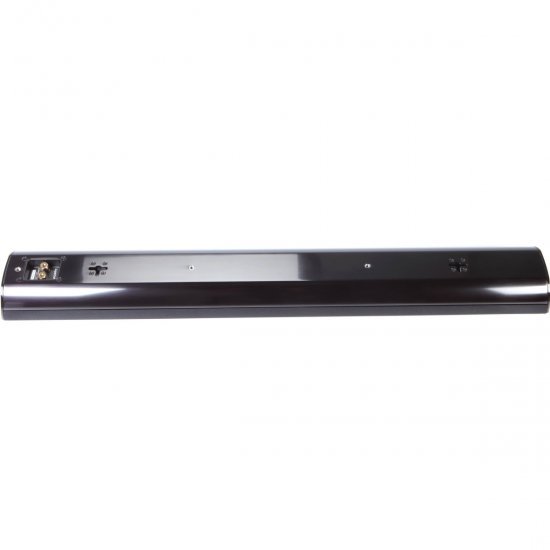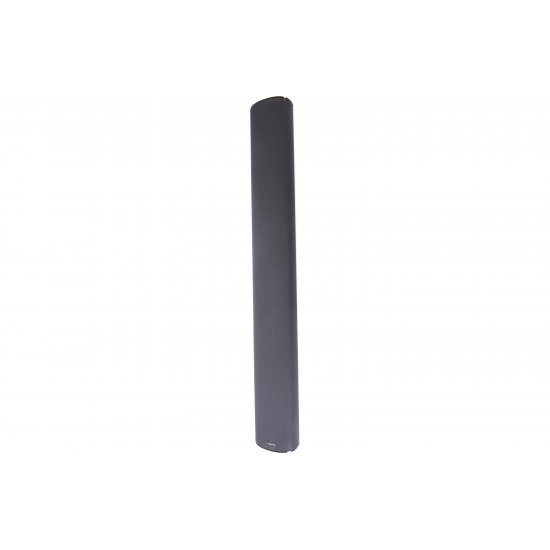 Naujiena





GoldenEar SuperSat 60

A slim-but-powerful speaker for engaging home theater sound
The SuperSat 60 is GoldenEar's top-of-the-line home theater satellite speaker. It provides bigger sound and more bass than its little sibling, the SuperSat 50, but it still doesn't take up a lot of space. A pair of these wall-mountable speakers will fit well alongside a larger TV (60" and up), used for your left and right channels. They'll help bring your movies to life with clean, impactful sound and excellent separation. For a complete setup, you can grab the matching SuperSat 60C center channel, SuperSat 3 or SuperSat 50 satellites for surrounds, and one of GoldenEar's subwoofers.
Premium drivers for premium sound
The speaker cabinet is made from aerospace-grade aluminum and has an eye-catching gloss black finish. In the middle, you'll find GoldenEar's low-distortion HVFR™ (High Velocity Folded Ribbon) tweeter. It squeezes the air between the folds of a high-density diaphragm, rather than pushing air like a piston. This design helps the tweeter to maintain a wide dispersion pattern and have a smooth response all the way up to 35,000 Hz.
Product highlights:
four 4-1/2" cast-basket MVPP™ mid/bass drivers
HVFR™ (High-Velocity Folded Ribbon) tweeter
two 4"x7" passive bass radiators
threaded insert and universal keyhole wall mounting options
frequency response: 50-35,000 Hz
recommended amplifier power: 20-300 watts
sensitivity: 92 dB
impedance: 8 ohms
(88.9 cm) H (W) x (12.1 cm) W (H)x (7 cm) D
weight: 5 Kg
warranty: 5 years
What's in the box:
GoldenEar SuperSat 60 owner's manual
Satellite loudspeaker
Grille
4 Self-adhesive pads
Owner's Manual
Wall-Mount Template
State-of-the-art GoldenEar Technology Drivers




High-Velocity Folded Ribbon Tweeter (HVFR)

4.5˝ High-Definition Bass/Midrange Driver

Quadratic Planar Infrasonic Radiator (SuperSat 50/50C and 60/60C only)

Tweeter Diaphragm is a High Temperature Film
High-Power Neodymium Magnets
Squeezes/Pressurizes Air Instead of Pushing It
Greater Control, Smother More Extended Response
Vanishingly Low Distortion
Dramatically Improved Dynamic Range and Detail
Superb Dispersion Characteristics

GoldenEar Multi-Vaned Phase Plug (MVPP) Design
Rigid Free-Flow Cast-Basket Chassis
Proprietary Computer Optimized Cone Topology
High-Gauss Magnet Assembly
1˝ High-Temperature Kapton Former Voice Coil
Extremely Extended Resonant-Free Liner Frequency Response Characteristics

Pressure-Coupled Loading Extends Usable Bass Performance
Performs Like a well-Tuned Transmission Line but with Superior transient Performance and Control
GoldenEar SuperSat 60 garso kolonėlė
Prieinamumas:

Teirautis

Modelis:

GoldenEar SuperSat 60

SKU:

vnt

GoldenEar