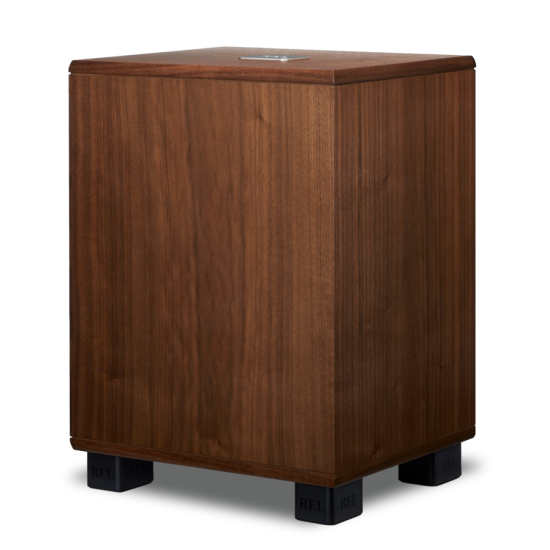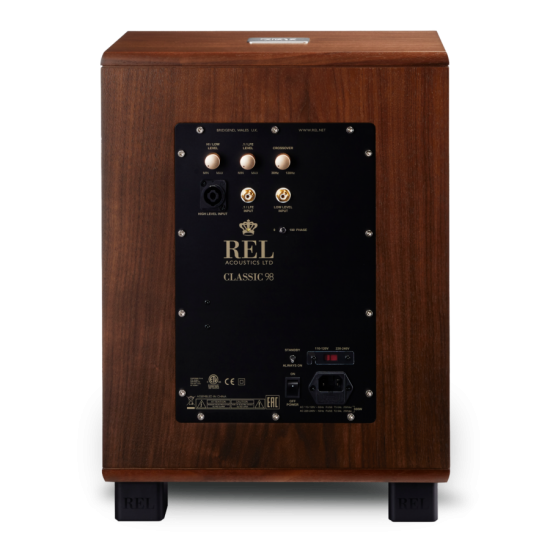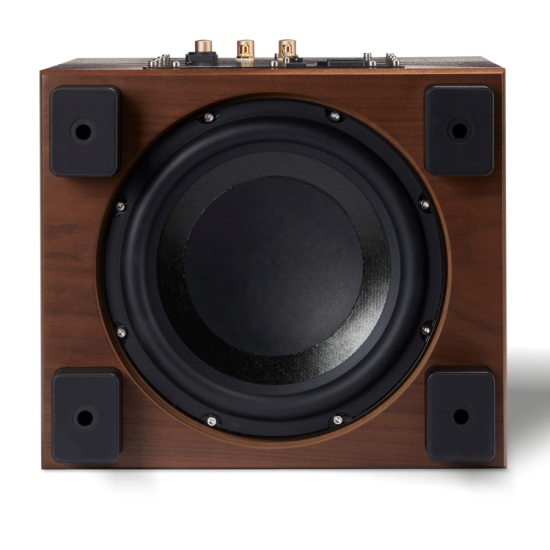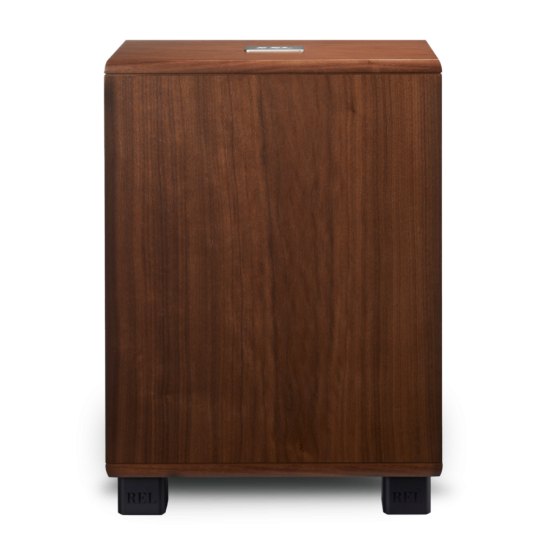 Naujiena




Classic 98
Introducing Classic 98 – a symphony of mid-century charm and state-of-the-art technology. Drawing from the golden age of stereo, this masterpiece is more than just a nod to iconic REL designs; it's a reimagining, blending the past's aesthetics with today's technological prowess and performance.
Classic 98
NOTHING SAYS LIFESTYLE LIKE MID-CENTURY MODERN RELS
Classic 98 holds a distinctive place within the REL pantheon. While not a part of any regular line of REL products, instead, it is its very own solution for anyone who owns and loves vintage audio gear, or its modern equivalents that we refer to as retro. With different aspirations, Classic 98 offers a slightly softer touch, delivering a broad carpet of room-filling bass. While it might trade off a touch of the speed, clarity, and deepest bass that our standard models, like the T/9x, are known for, it compensates with its inviting warmth. Classic 98 beckons you to put on a record, pour a cherished drink, recline in a comfortable chair, and relax into the music. Its classic natural walnut veneer and mid-century modern styling complements a wide range of decors. It's also easy to place and use. One reviewer aptly dubbed it as "the audiophile's ultimate guilty pleasure."
Unlimited Power Used Wisely
Amplifier Excellence: Back in the 90s, offering a 300W amp at an affordable price was a significant challenge. Today, we've harnessed one of our latest amp designs – a high-current, lightning-fast Class D amp. This modern powerhouse is not only dynamic but also stands as a testament to our commitment to delivering top-tier performance without compromising on affordability.
High-Level Connectivity & Filters: We've paired this powerhouse with the High-Level connectivity and modern input filter technology. These filters, with their swift 8ms response, are intuitive and efficient. And if you were wondering about the old, confusing ABC filters, well, some things are best left in the past! To further enhance the experience, we've incorporated unique versions of the LimitLess™ Limiters and Perfect Filters™, ensuring that Classic 98's amplifier is a harmonious blend of the modern and the vintage.
Specifications
Down-firing active driver
ACTIVE DRIVER SIZE & MATERIAL
10 in. (250mm) Amended Pulp-on-Paper, Downfiring Inverted Cone, Steel Chassis
PASSIVE RADIATOR SIZE & MATERIAL
LOW FREQUENCY EXTENSION
27Hz at -6 dB
INPUT CONNECTORS
Hi Level Neutrik Speakon, Low Level RCA, LFE RCA
OUTPUT CONNECTORS
N/A
POWER OUTPUT
300 watts (RMS)
AMPLIFIER TYPE
Class D
WIRELESS CAPABILITY
HT-Air MKII Wireless or AirShip II, Sold separately
DUAL PARAMETRIC FILTER
N/A
Protection System
FULLY ELECTRONIC SET SAFE
Yes
D.C. FAULT
Yes
OUTPUT SHORT
Yes
MAINS INPUT VOLTAGE
220-240 volts, 110-120 volts for certain markets
FUSES
2.5 Amp semi delay 220 volts operation 5 Amp semi delay 120 volts operation
Dimensions
W X H X D
13.75 in. x 18.5 in. x 11.75 in. (350mm x 470mm x 298.5mm) Add 1.75in (44.5mm) in depth when using a High Level connector
NET WEIGHT
40.0 lbs. (18.1 kg). Shipping weight: 48.5 lbs. (22.0 kg)
FINISH
Walnut veneer
Supplied Accessories
MAINS LEAD
Yes
NEUTRIK SPEAKON
10 Meters (33'6") Nominal
INTERCONNECT
USERS MANUAL
Yes
REL Classic 98 bosinė kolonėlė
Prieinamumas:

Sandėlyje

Modelis:

REL Classic 98

Mato vnt.:

vnt.

Rel